15 products in this product line
2Pole-G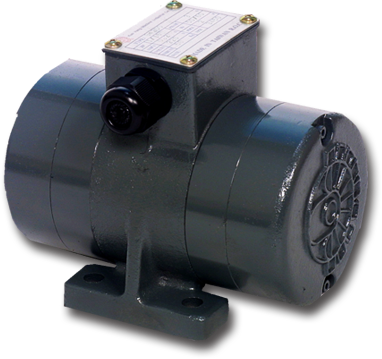 Vibrator 【2Pole-G】
2 Pole Mechanical Vibration Applications:
Preventing coagulation in materials storage bins and feeder conveyance pipes used by manufacturers.
Settling powder and other fine granular material in containers to maximize load capacity.
Dislodging dust and particulates into collectors to control air pollution.
Non-destructive vibration testing machines used in the computer and electronics industries.
Vibrating poured concrete forms such as those used for turnnel walls, enclosures, sewer covers, bridges, power-line poles, pre-cast round slabs and mass rapid transit systems.
De-bubbling epoxy resin products such as PCBs, etc.
Please click on the model for details.
Models