14 products in this product line
6Pole-O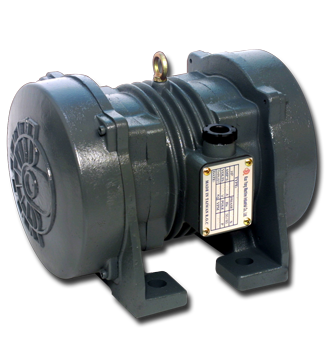 Vibrator 【6Pole-O】
6 Pole Mechanical Vibration Applications:
Preventing dispenser clogging on medium-and small-size materials storage tanks.
Vertical vibrating coolers and conveyors for granular materials.
Water-or air-type vibrating coolers.
Mold release machines, re-circulating sandblasters, and cooling sifters in casting plants.
Vibrating sifters for food and chemical (plastic, PVC granules) raw material.
Conveyor sifter machines used in mineral extraction plants and mines.
Medium-distance material conveyors.
Please click on the model for details.
Models